Transformation Stories: See How Cheyenne N. Prawdzik Lost 95lbs To Become A Bikini and Fitness Model Champions!
First and foremost, I would like to take this appropriate time to thank DirectlyFitness.com for this amazing opportunity.
To tell you a bit about myself; I am an AWESOME mother to two beautiful children; an AWESOME wife to my husband Scott; a 3x National Level fitness bikini champion and fitness model; currently 2011-2012 Mrs. Camden County (I will be competing for the Title of Mrs. New Jersey United States in April); as well as a mompreneur. I am a technology business owner, with my husband Scott, and the owner of Fitness4Moms & Women, LLC.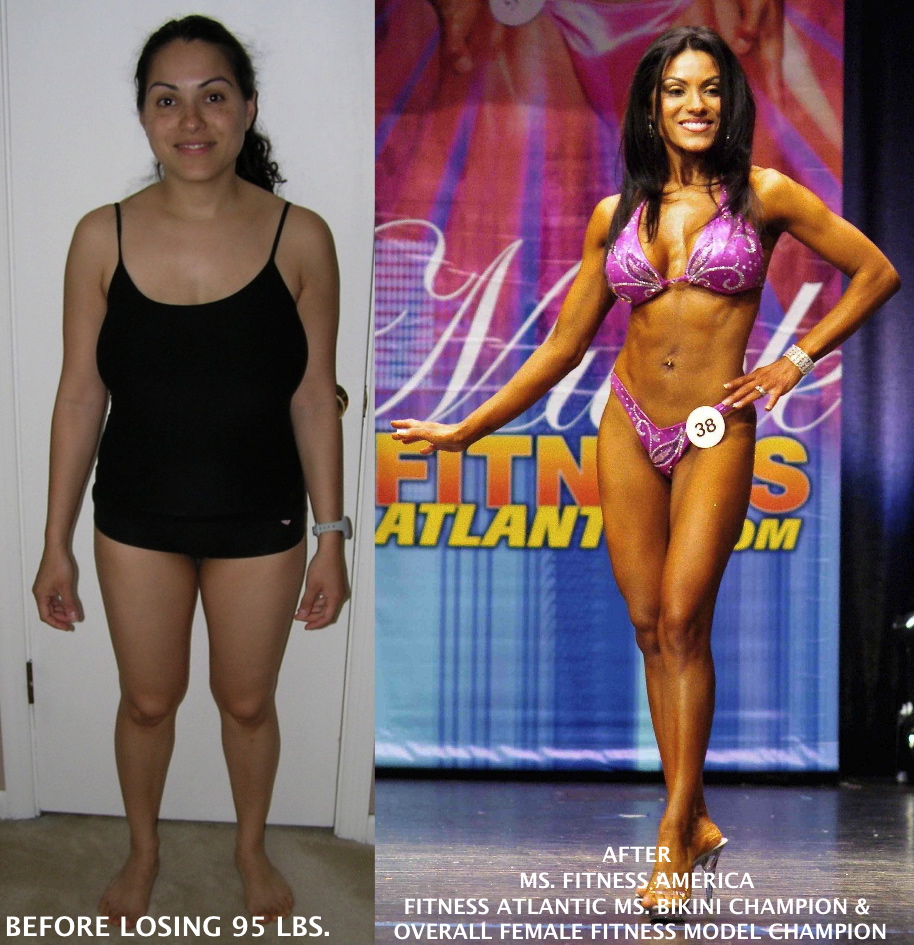 Cheyenne's Story
M name is Cheyenne Medina-Prawdzik. I am happy to share that with hard work and dedication; I am a proud weight loss success story for the second time.
I am just like every mother out there – a real honest, hard working and highly motivated mom, who wants the best for herself, her family, and other women out there who are in the same boat I was in. I too had trouble getting back to my "pre-pregnancy" shape, both times, and in fact, I am still a work in progress as I truly believe that there is ALWAYS room for advancement.
I admire every woman who has the dedication and desire to get back into shape, as I know it's not the easiest task after having children.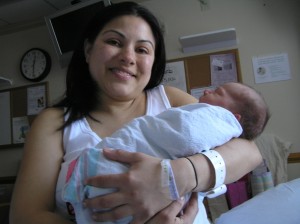 After the birth of my first child, I gained a total of 95lbs., weighting in at my all-time highest ever, 201lbs. I went on to win both Ms. Fitness Atlantic Bikini Short Class and Overall Female Fitness Model in 2008. Fast-forward 4 years later, I became a new mom again in early 2009 and gained 65lbs. I was honored to be crowned Ms. Fitness New York Bikini Short Class Champion less than one year after giving birth, however these amazing accomplishments did NOT come easy.
I've considered myself lucky when it comes to being in shape. I had the mindset that if you work out, you'll never gain weight and never have a hard time staying in shape. Boy, did that mindset change when I got pregnant at the age of 30. I didn't have the "glow" everyone talks about— my glow came from constantly sweating. I'm naturally small-framed (5'2") so any major change was obvious.
When I was three months pregnant, I literally looked as if I was six months pregnant. I tried to do my best to beatify myself, but just the thought of brushing my hair exhausted me.
My heart was in the right place in the beginning of my 1st pregnancy. I worked out everyday and ate healthy during the first two trimesters. However, during the third trimester, when I realized my son was healthy and fully developed, I let myself enjoy every pregnant moment.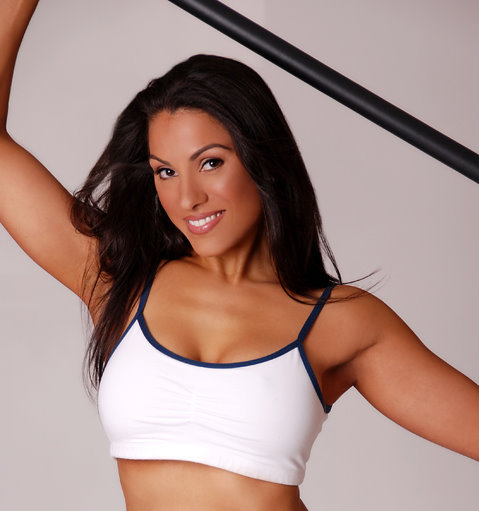 This was when I gained the most weight. I ate French fries, burgers and ice cream like it was going out of style. My husband and I would go to the diner at 11:30 p.m. because I was having some kind of crazy craving. I suppose my body was making up for what I'd deprived it of during the first two trimesters. Unfortunately these bad habits carried over when my son was born, so needless to say, I had a lot of work to do after giving birth.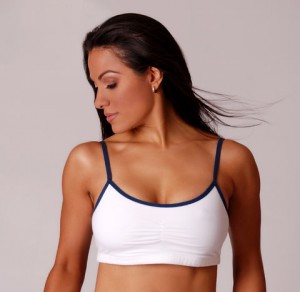 My official light bulb moment was when I was unable to tie my own shoe. It got to a point where I needed my husband's help and that truly scared me. And even though I'd heard about this happening, I truly thought women were over-exaggerating. I would honestly think they needed to try harder, until I was placed into that same situation. But then I remember thinking, "Why would I want to go through this for the rest of my life if I could do something about it?" I've always lived by my favorite quote from Eleanor Roosevelt "No one can make you feel inferior without your consent". And that worked for me. I STILL live by this!
Once I made this promise to myself of NOT becoming a "victim", I started researching. I studied to become a certified personal trainer (which I accomplished) because it was important for me to clearly understand how the body worked in order to lose weight and eat healthy the proper way. This was, and still is, long term for me, and not a fad lifestyle. I was now a role model to two amazing children, so it was important for me to properly educate them as well.
During my research and education period, I joined my local gym and was able to create a workout regimen that not only helped me lose my baby weight and tone by entire body, but do what I thought would be the impossible…develop a tight, flat tummy after having TWO c-sections.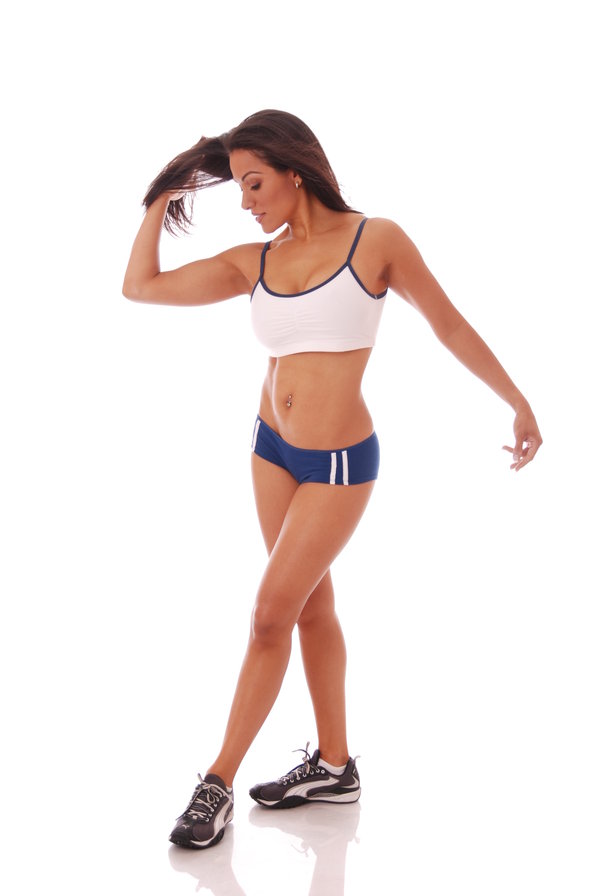 Once I reached my "personal" goal I began to have fun. I wanted to challenge myself, yet help other moms and women get in their better shape.
I started a mobile personal training company for women called Fitness4Moms & Women,LLC (website: www.Fitness4Moms.com). Fitness4Moms & Women provides in-home personal training for the busy mom or busy woman for that matter. It's private and convenient. As a busy mom, I know first hand just how important "convenient" is.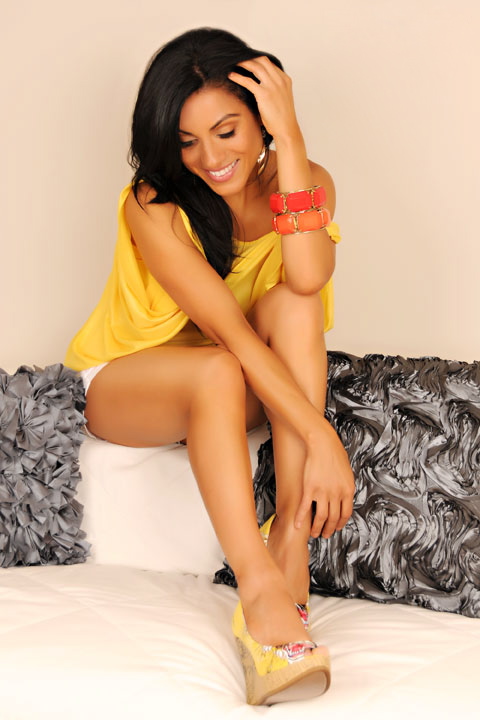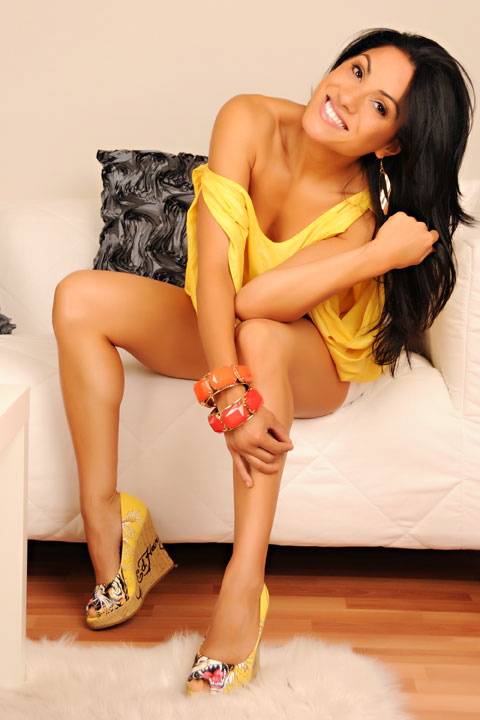 We provide our clients with all they need to know about nutrition, basic & practical muscle training, using effective exercises for the entire body using their own body weight, dumbbells, barbells and machines to assist them in reaching their own personal health and fitness goals. We also offer on-line services to the out-of-state mom and/or average woman looking to better their health and overall fitness.
With regard to competing, as if Fitness4Moms & Women wasn't enough, I wanted to further challenge myself to see at what level I could take my body.
I subscribed to a couple of fitness magazines. I then chose a well-known fitness model as my role model and followed her story. She replied to an email I sent her and her words alone were motivation for me. I went to my first fitness show, Fitness Atlantic 2006, to see if this was something I would be interested in and I FELL IN LOVE!
I also had the chance to meet my role model. She told me that I should give competing a try, being that I was at my goal weight and I still had time to tone up. This is where it all began. I took her advice and competed in my first show at Fitness New York where I placed top ten in both Fitness Bikini and Fitness Model.
I am so blessed and honored to share that I have been crowned Fitness Atlantic Ms. Bikini Short Class Champion; Overall Female Fitness Model Champion; Fitness New York Ms. Bikini Short Class Champion, Mrs. Camden County United States, as well as, several self-accepting placings.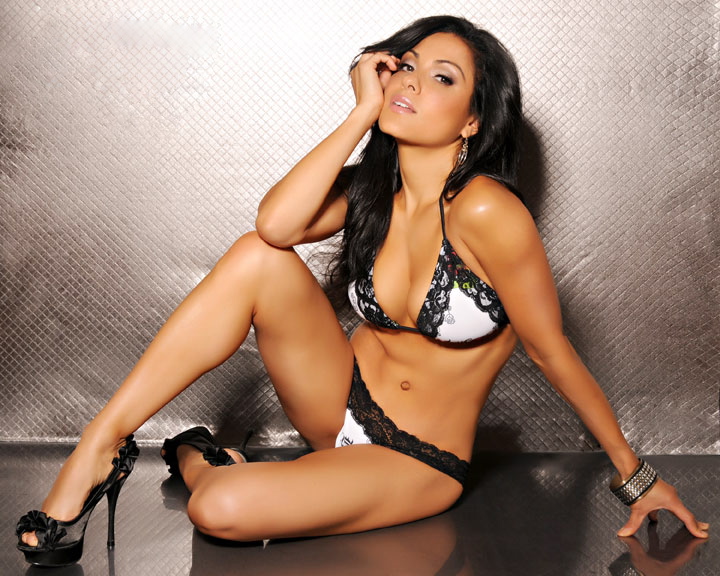 Remember:
"No one can make you feel inferior without your consent!"
Do YOU have an amazing transformation story you would like to share? Please send a short story with photos and/or video about your transformation and we may select you to be featured on Directlyfitness.com! Send it here!
Website:
Cheyenne's Blog:
Directlyfitness Team
Directlyfitness.com is dedicated to bringing you the most informative and up to date information to help you reach your fitness, health, and physique goals. Also visit our
store
for great deals on popular supplements!
Latest posts by Directlyfitness Team (see all)