Become A Pro: How To Become A Female Bikini Model, Figure Model, Or Bodybuilder
Have you ever wanted to become a pro fitness competitor? I will explain what each type of competitor, differences between them, and how you can become a female bikini model, figure model, or bodybuilder.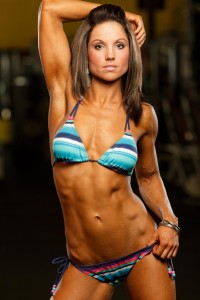 The Bikini Model
These types of competitors are the least muscular and "bulky" of the three types of fitness professional described here. They are generally petite in stature and as the name implies, looks great in a bikini. They are not simply a great looking girl that puts on a bikini, but rather a highly athletic looking individual which is pretty uncommon if you were to go to the beach on any given day. They will generally be muscular and "toned" but not big in overall muscle mass.
Some models have described this category to be more "girly" or "feminine" and went as far as to say that this type of competition is a bit easier on the posing aspect. If you have a naturally petite frame, do not want to get too muscle muscle bulk, and want to retain your femininity, bikini modeling and competing may be right for you.
The Figure Model
This competitor is a bit more defined and muscular than the bikini model. Competitors will usually have wider shoulders and leaner glutes and legs. They will definitely look like they are serious about their training and dieting (not that bikini models do not) and the public will most likely think you are some sort of bodybuilder even though figure models possess less muscle bulk than bodybuilders.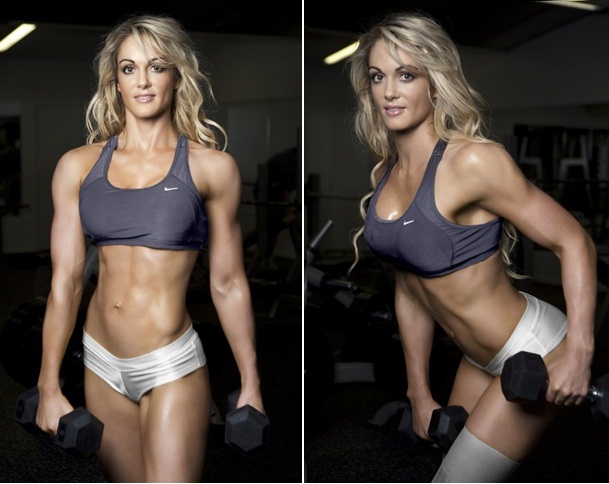 There is more posing required than bikini modeling but less than bodybuilding. Think of figure modeling to be in the middle in terms of mass, definition, leanness, and difficulty levels!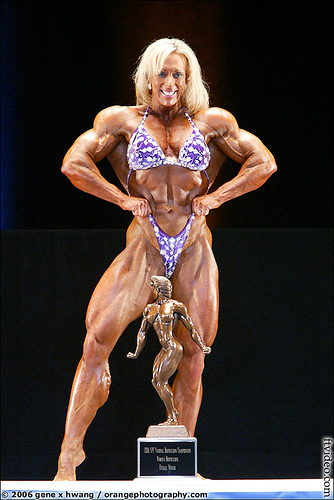 The Bodybuilder
This is by far the most muscular and lean competitor out of the three. It is also the most difficult in terms of on stage requirements and preparation. You often have to be born with very good genetics to compete with the pros in this category.
Bodybuilders require many years of mass building and as a consequence, will typically be older than most bikini/figure models. There are more mandatory poses involved along  with a short music routine in which the competitor chooses certain poses that suits them.
The poses are done in such a manner that the competitor usually gets quite a workout from being on stage! You should consider this a longer term goal or commitment so you better be serious before taking on the bodybuilding role.
Steps To Become A Pro
1. Look like a fitness model: This is not something that can be brought on overnight and much of this first step involves great genetics. Unfortunately, not everyone can become a competitor and  model and if you can't look the part it will never happen.
2. Change your lifestyle: This ties in with step  #1 as you must change how you eat, sleep, and train. Be prepared to spend many hours a week preparing meals, exercising properly, and getting 9-10 hours of sleep a night. This site has some great training routines and diet plans to help you.
3. Expect to spend money: Have you ever heard the phrase, "You must spend money to make money"? Well this is true in this case. You have to be willing to hire a photographer, makeup/hair professionals, etc. This will end up costing a decent amount of money so make sure it is what you want before pursuing your career.
4. Contact photographers: This is an important step and involves you taking matters into your own hands. Without contacting a photographer you have no portfolio to show off your stuff. Look through magazines and see who your favorite photographers are. Contact them- the worst that can happen is they say no. Here is a short list of reputable fitness photographers: http://www.bodybuildbid.com/links/photographer.html.
5. Create a portfolio: You will need professional head, body, lifestyle, swimsuit, and/or lingerie shots to show people that you are photogenic and able to become a respected model. You should get your makeup/hair professionally done prior to the shoot and come prepared with several outfits. Be unique and do what you feel reflects
6. Enter Competitions: A great way to get your name out there and inspire motivation for yourself is to see how well you stack up against the competition. Don't expect to win 1st you initial show but be ready to learn everything you can for the next time around. There are many local competitions around you that you have probably never even knew took place. They are there so search for them…try using your favorite search engine. You'll want to start local and get your feet wet before moving on to more widespread organizations found on this site: http://www.ifbbpro.com/category/events/.
7. Social Networking: In today's day and age social networking rules the internet. Facebook, twitter, myspace, and youtube are all examples of great places to get started. Not sure where to start? Try creating a facebook fan page and/or setting up a twitter account. These are the two most used and populated social networking sites!
8. Approach companies: This can be anything from car companies who want girls in bikinis to promote their products, surfing companies, or swim accessories companies for bikini model potentials. Look for any fitness related company such as supplement companies to sponsor you. The point is to go out there, contact companies, and be prepared to submit your resume/portfolio. Be polite and professional when arriving on the shoot.
9. Determination: Obviously anyone could become a fitness model/bodybuilder if it were that easy. But that's not the world we live in so be prepared to contact several hundred photographers and companies before landing a break. You must have self motivation which can only come from within. You either want it or you don't.
Author:
Alex Borja B.S., SPT, HFS
The following two tabs change content below.
Directlyfitness.com is dedicated to bringing you the most informative and up to date information to help you reach your fitness, health, and physique goals. Also visit our
store
for great deals on popular supplements!
Latest posts by Directlyfitness Team (see all)
3 Responses to "How To Become A Female Bikini Model, Figure Model, Or Bodybuilder"