The Top 10 Calves Training Mistakes and How to Correct Them
Author: Alex Borja B.S., SPT, HFS
Genetics is one of the key factors that can sperate the good physique from the complete masterpiece. Among the most genetically driven muscle groups is the calves.
If you are one of the individuals that have been blessed with great lower leg genetics than heed the following mistake prevention tips closely for optimal calves. But if you are one of the many who lack great calve development, be sure to follow our guidelines on our:
Top 10 Calves Training Mistakes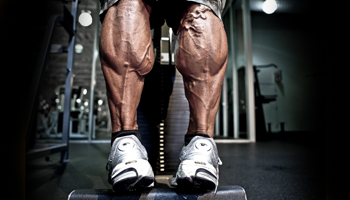 Calves Training Mistake #1: Only Training Heavy.
Although there are many programs out there that stress the importance of heavy lifting to overload the calve muscles, it may not be for you. Try training with high volume/lower weight to see if it makes a difference. You don't have to ALWAYS train heavy to see great results.
Calves Training Mistake #2: Only Training Light.
To look on the opposite point of view, you cannot expect results only training with light weight and high reps. Calves are one of the annoying high resistance muscle groups that require overload once in a while to grow. Your best bet? Try something between the two: heavy weight/low reps and low weight/high reps and see which gives you the best results. Most will find a combination of the two gives optimal calve growth.
Calves Training Mistake #3: Training Calves Once a Week.
You often hear about popular training routine splits that have one leg day involving calves a week. This will get uyou no where with calve training and is one of the biggest mistakes you can make. Even if you only want to keep one major leg day a week (quads, hamstring, calves) , try adding calves onto other workouts throughout the week so your training calves 2-3 times a week.
Calves Training Mistake #4: Only Utilizing Closed Chain Exercises.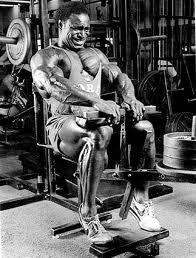 Closed chain exercises are those movements where the lower leg is fixed to an object or ground. Examples include straight leg calve raises and seated calve raises. Try to really hit the calves with open chain exercises, or those involving your lower leg off a fixed surface. How can you do this?
Try doing "power squats" which are very similar to a normal squat but at the end of the movement you press forcefully through the calves to leave the ground. This is done with light weight but is a great way to stress the calves in a whole new way. For those of you who are beginners or those who have known joint problems in the hip, knees, or ankles, you should try doing only closed chain until you feel you are ready for the more plyometric type exercises such as power squats.
Calves Training Mistake #5: No Variation.
Just like any other muscle group your calves require variation in the stimulus to grow! It would be a big mistake to only perform heel raises and nothing else. Think of calve exercises in two main groups: with knees bent and with knees straight. Exercises with the knees straight hits the very visible gastrocnemius muscle.
Exercises with the knees being bent hits to soleus muscle which is beneath the gastrocnemius muscle. When both are exercised your lower legs will look that much bigger.
Calves Training Mistake #6: No Stabilization Training.
Another big calve training mistake is to forget about the little stabilizing muscles in your lower leg! Theses crucial muscle not only protect your ankle from injury, but also add that extra girth to your lower leg.
Training these muscles will often add that little girth around the lower ankle portion of the leg which many lack size in. Try performing balance or dynamic activities which stress this area. Anything from running, sports, or balancing on one foot will do. Just be sure that your ankle is working to balance you!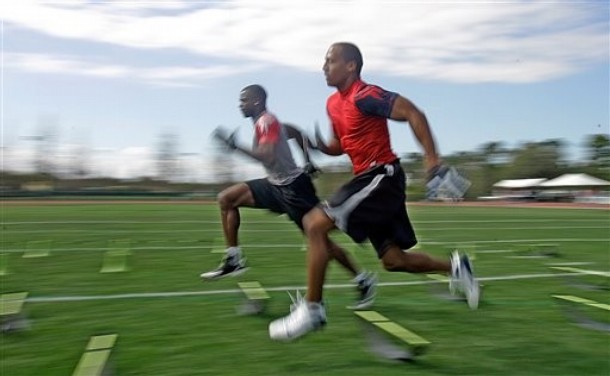 Calves Training Mistake #7: Overdoing it.
As with all muscle groups it would be a mistake to over train the calves to get quick results. Train the calves no more than 2-3 times a week switching off between low weight/high reps and high weight/ low reps days. In this way you can hit the stubborn calve muscle hard enough to simulate growth, but not as hard to create a catabolic effect from over training.
Calves Training Mistake #8: Training Calves Solo.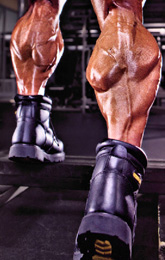 Always try to pair the calves with another muscle group for that training day. Research has shown that larger muscle groups will release more growth hormone (GH) which helps you pack on lean muscle mass. Therefore it is reasonable to assume training calves on back or leg day will give you an extra boost of GH and accelerate results. Training calves solo is great, but combining them with bigger muscles will give you that extra kick you need.
Calves Training Mistake #9: Training Calves Dead Last
It is a mistake to think that your energy levels will be optimal at the end of your workout. Your calves need ample fuel to drive the growth stimulus that occurs after muscle fiber breakdown with training. Put calves near the beginning or even first in your training regime to get the most effective calve workout. Oh, and did I mention it will be impossible to "forget" doing calves if you do them right away?
Calves Training Mistake #10: Never Stretching the Calves.
This commonly made mistake can be applied to any muscle in your body but is quite noticeable when you don't stretch your calves. If you suffer from flat feet or high arches you might  already notice the dreadful effects of skipping the stretch after a workout.
You might feel pain, but there is another reason to stretch; it stretches out the fascia, a thin connective tissue "cocoon" around each muscle, which can get very tight and compress the muscle. This creates a compacting effect on the muscle so it cannot expand and grow as effectively. Research has shown that chronic tight fascia can actually inhibit muscle growth gains!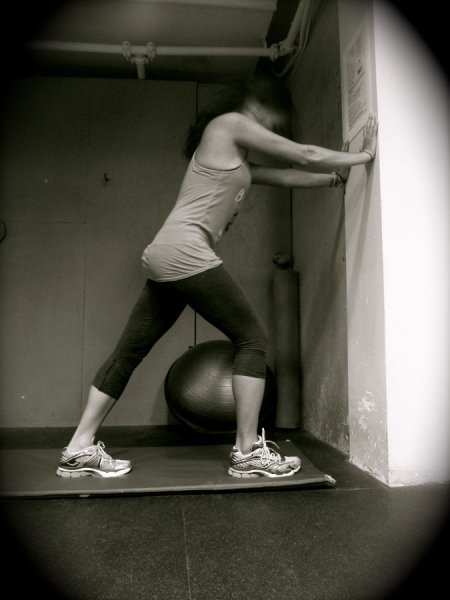 Stretching also has the benefit of keeping your muscle the optimal length. Chronic tight muscle may end up becoming "actively insufficient" in which they are always in a slightly contracted position and become weaker. This is because most of our muscles are most powerful near the mid range of the exercise. Don't stretch if you want to stick with those chicken legs.
Conclusion:
So there you have it. The top 10 calve training mistakes that most bodybuilders and fitness fanatics fall into. Is it lack of knowledge or discipline that leads us into these training pitfalls? Either way you now at least have the knowledge to go forth and really blast those calves to new heights! Do you have the discipline?
Author:
Alex Borja B.S., HFS, SPT
Directlyfitness Team
Directlyfitness.com is dedicated to bringing you the most informative and up to date information to help you reach your fitness, health, and physique goals. Also visit our
store
for great deals on popular supplements!
Latest posts by Directlyfitness Team (see all)
One Response to "The Top 10 Calves Training Mistakes"