National level NPC Bikini competitor Holly Powell Interviews with Directlyfitness.com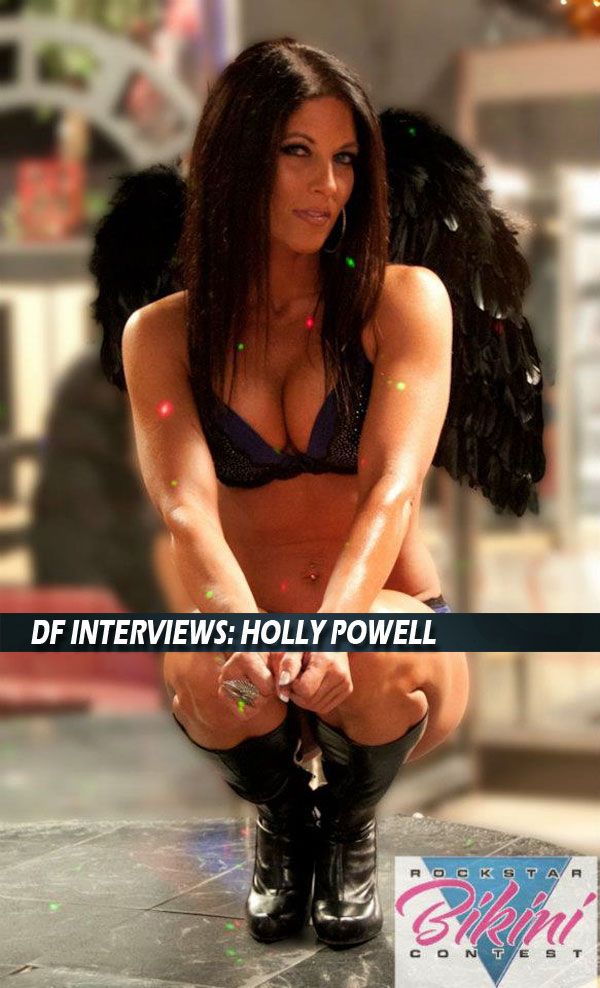 This Pro Secrets session we got NPC Bikini competitor Holly Powell to share her secrets to success. We will cover Holly's training routine, nutrition plan, and cover a few extra important topics.
Holly's Training Routine: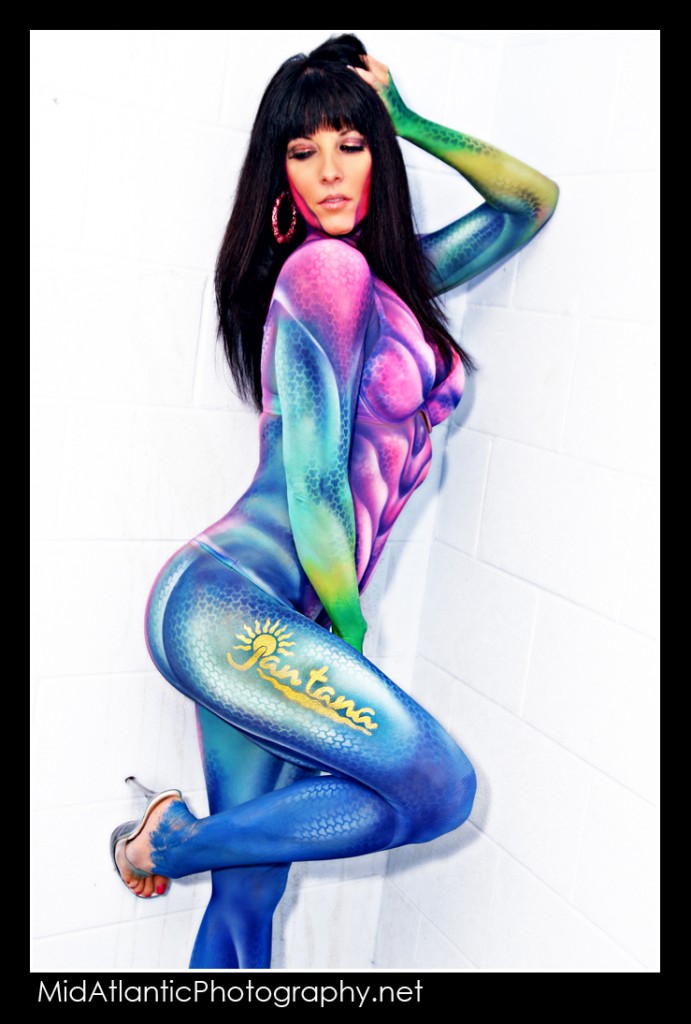 Monday – Shoulders/Abs
Tuesday – Back/Tri's
Wednesday – Legs – (weighted exercises)
Thursday – Chest/Abs
Friday – Off weights, cardio only
Saturday – Legs (plyo day)
Sunday – Off weights, cardio and abs only
Here is an example of my routine, I vary the rep range, switching from hi reps (15-20) to low reps (6-10) depending on if I'm close to a competition or "off season".
Shoulders:
Barbell Presses or Arnold's -superset- medicine ball ab crunches
Lateral raises -superset- front plate raises
Upright rows – superset- rear delt raises
Machine Presses -superset- cable ab crunches
Abs on the exercise ball
Back:
Lat pull downs or Assisted pull ups (wide grip)
Dumbbell rows -superset- straight arm press downs
Seated row – superset- cable tricep presses
T-bar row or bent over rows -superset- dips
Machine hi row -superset- dumbbell over the head press
Legs (weighted exercises):
Squats – free weight (wide stance, deep)
Reverse hack machine (I throw my glutes out and really keep the range short, focusing just on the glutes)
Stiff leg dead lifts (alternate between barbell and dumbbell)
Leg press (feet high, always pushing through the heels)
Donkey calf raises or seated raises
Lying hamstring curls or standing hamstring curls
Chest:
Flat bench barbell presses -superset- push ups
Incline dumbbell presses -superset- ab crunches
Incline dumbbell fly's -superset- medicine ball crunches on a bench
Cable fly's -superset- cable ab crunches
Exercise ball abs
Legs (plyo day) all high intensity, high reps
Walking lunges
Side shuffles
Squat jumps
Box jumps
Alternating jump lunges
Plate pushes (full length of the gym, up and back)
Mountain climbers
Butt blaster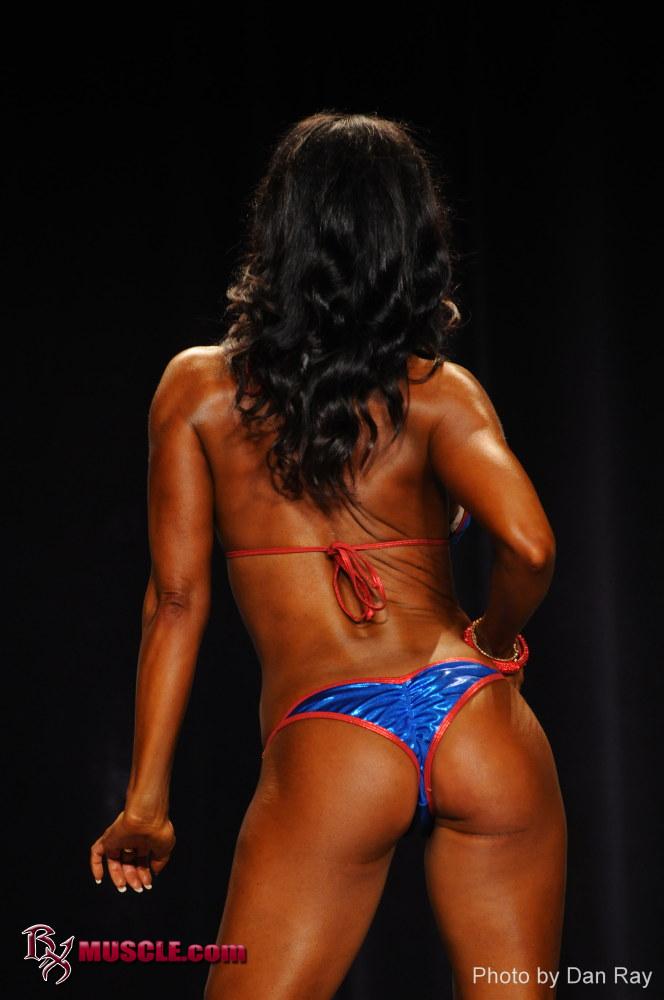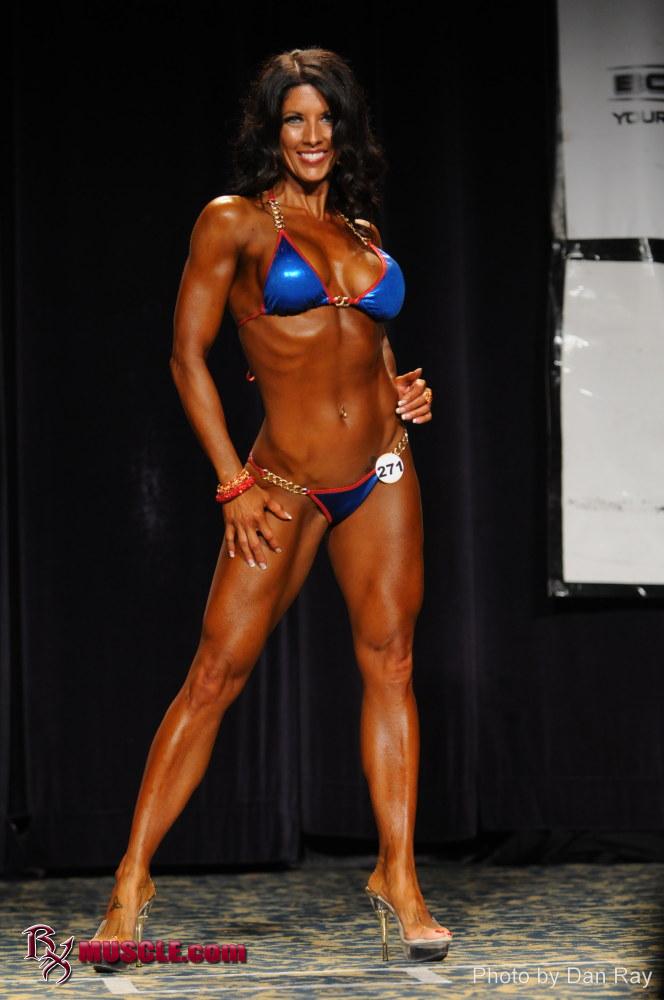 Holly's Off and On-season diet
The only difference between the two is I cut down on carbs, but not significantly. I vary my carbs and veggies about every 6 weeks so the diet doesn't get stale!
Meal one:
5 egg whites (i like to put ketchup on my eggs)

Cream of rice or oatmeal
Meal two:
Tuna
Piece of fruit (apple, pear, grapefruit, orange or strawberries)
Meal three:
15 almonds
Meal four:
4 oz. of chicken or steak
sweet potato with splenda
green beans
Meal five:
4 oz. talapia
vegetable (corn, snow peas, green beans or asparagus)
Meal six:
Protein shake
Meal seven:
Salad with lots of veggies and chicken
-or-
scrambled egg whites over a corn tortilla with salsa, lettuce, peppers and a sprinkle of 2% cheese (love this meal)
Further Questioning with Holly Powell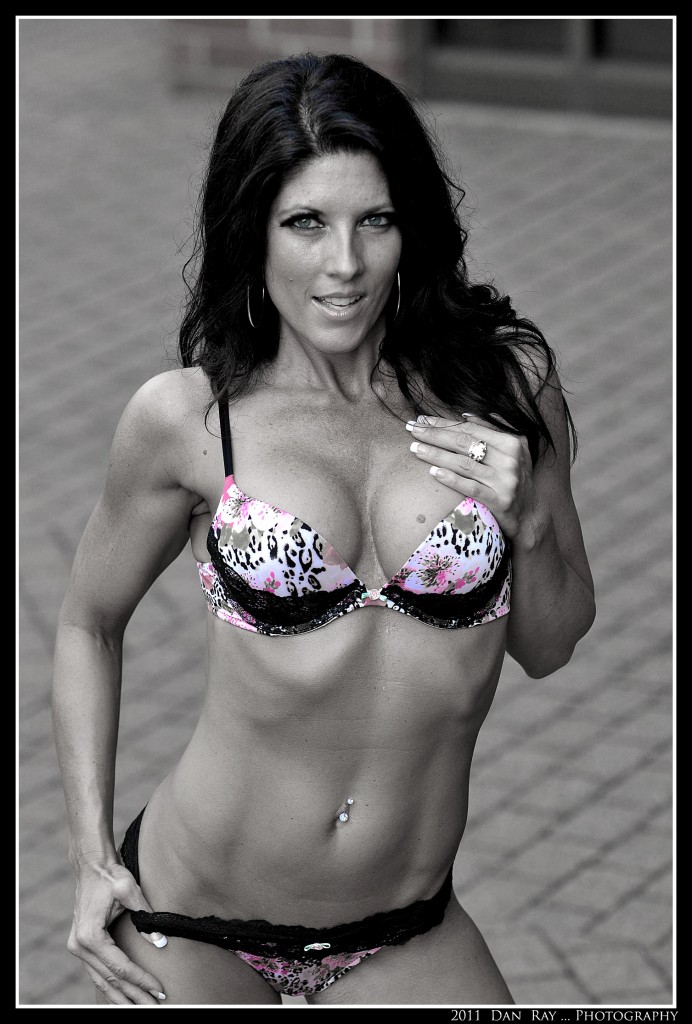 1. What's one piece of advice could you give to our readers?
If I could give one piece of training advice:
Years ago, when I first started training I heard you have to put your "mind in the muscle". I never played sports growing up, so it was especially difficult for me to really recognize that "mind/muscle" connection, but it is such a crucial component for success in the gym and with sculpting your physique.
2. High intensity or long duration cardio?
Both! I enjoy doing bleachers and track sprints in the spring/summer and late at night I can withstand 60 minutes of long duration cardio. It really depends on my energy levels and the mood I'm in.
Sometimes it's difficult for me to dig deep to bust out high intensity cardio after a long day, so in this case, long duration cardio works perfect.
3. Ratio of protein, carbs and fats?
Like most competitors, low fat, moderate carbs and high protein work the best for me. I like to cycle my carbs during contest season, to keep my body guessing.
So for two consecutive days, I'll go very low carbs and increase my fat intake and then the next two days, I'll increase my carbs and drop out the fats.
The body is always looking for homeostasis, so it's important to keep changing your diet just like your training routines.
4. Best way to fight food cravings?
Well, I always allow a cheat meal and cheat treat once a week. This helps dieting feel like a "sprint" rather than a marathon! But I do like to reward myself with Skinny Cow treats, they average 100 calories and I will divide it up into two servings.
I also keep 10 calorie jellos and 10 calorie crystal lite Popsicles handy. I also like 100 calorie popcorn, it really fills me up and satisfy my hunger! My weakness is my sweet tooth, so these are the items that help me control my urges!!
5. If you could recommend one supplement what would it be?
If I could recommend one supplement, it would be a good multi-vitamin. Simple as that!
6. One training or nutrition secret?
I have had so many people ask me through the years, "what's the secret"? And the truth is, there is no secret, no magical drink or super pill. I tell people, you have to be able to kick your own a** in the gym!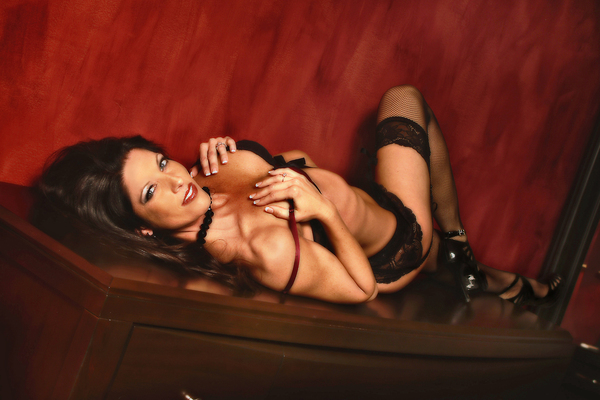 Push yourself and don't give up. Never stop moving. Everyone needs fitness, everyday! Find ways to stay motivated, set goals, have something to get excited about! But most importantly, make yourself and your health a priority.
About Holly:
I am a National level NPC Bikini competitor and have been competing for 8 years. I have been in the fitness industry and living the lifestyle for 20 years!
Holly's Website:
Directlyfitness Team
Directlyfitness.com is dedicated to bringing you the most informative and up to date information to help you reach your fitness, health, and physique goals. Also visit our
store
for great deals on popular supplements!
Latest posts by Directlyfitness Team (see all)