MEET THE CONTRIBUTING AUTHORS OF DIRECTLYFITNESS.COM
Here at Directlyfitness.com, we pride ourselves on having some of the highest quality articles written by a wide variety of fitness pro's and experts. Please take some time to get to know them and view more of their works!
Alex Borja, B.S., SPT, HFS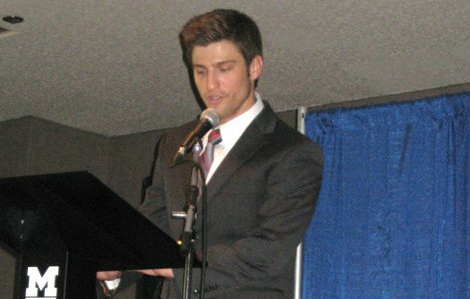 Hello, my name is Alex Borja and I am one of the authors and the owner of this site, Directlyfitness.com. I have been spending most of my life learning about training and nutrition and got my bachelors of science degree in Exercise Science from Western Michigan University.
I also hold a Health Fitness Specialist certification (HFS) through the American College of Sports Medicine. I am currently over halfway through achieving my Doctor of Physical Therapy degree through the University of Michigan and am very excited to use my knowledge to help others!
Although running a website takes time and effort, I intend to keep fresh new material and evidenced based bodybuilding and fitness information coming through my studies. Thanks for visiting this site and hope it helps!
Alan Aragon MS, Nutrition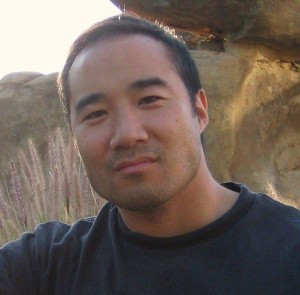 Alan Aragon has over 18 years of success in the fitness field. He earned his Bachelor and Master of Science in Nutrition with top honors. Alan is a continuing education provider for the Commission on Dietetic Registration, National Academy of Sports Medicine, American Council on Exercise, and National Strength & Conditioning Association. Alan recently lectured to clinicians at the FDA and the annual conference of the Los Angeles Dietetic Association. He maintains a private practice designing programs for recreational, Olympic, and professional athletes, including the Los Angeles Lakers, Los Angeles Kings, and Anaheim Mighty Ducks. Alan is a contributing editor to Men's Health magazine.
Anthony Catanzaro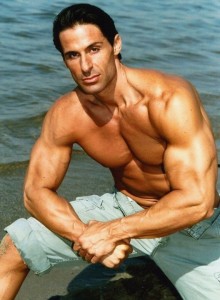 Anthony has been in the male modeling industry at the agse of 18 and bodybuilding shows all over the country. He has been featured in several TV-shows, commercials, magazines, films, and catalogs. But what he is most proud of is helping others reach their goals. Whether it is health, male fitness, motivation, nutrition, or well being, I love to encourage others to follow their dreams. I'm glad I found mine as child. I'm married to my wonderful wife Tina who is my one true love. I reside in NYC where I continue my modeling and television career. I am also the owner of Tony's Fitness Studio in Ozone Park, NY. He can be contacted at  tony@anthonycatanzaro.com
Ben Esgro, B.S., CISSN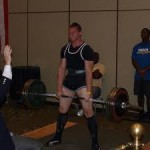 Ben Esgro is a Certified Sports Nutritionist through the International Society of Sports Nutrition, he also holds a B.S in Nutrition with a minor in exercise science from West Chester University. He plans to pursue a Master's in Sports Nutrition next year at Marywood University. Ben is also a competitive Natural Bodybuilder. He can be contacted at besgro@gmail.com.
Eric Martinez CPT, BA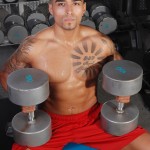 Eric and his twin brother, Chris Martinez are identical twin brothers that are nationally known as the Dynamic Duo, nutrition and training coaches, fitness and nutrition writers, fitness models, and founders of Dynamic Duo Training- an up and coming world class website that provides customized training protocols, customized nutrition plans, motivational coaching, educational programs, and a carved path to live a dynamic lifestyle. They both have multiple certifications among them such as AFFA and in progress of CSCS and SN certifications.
Rosie Chee, BExSpSc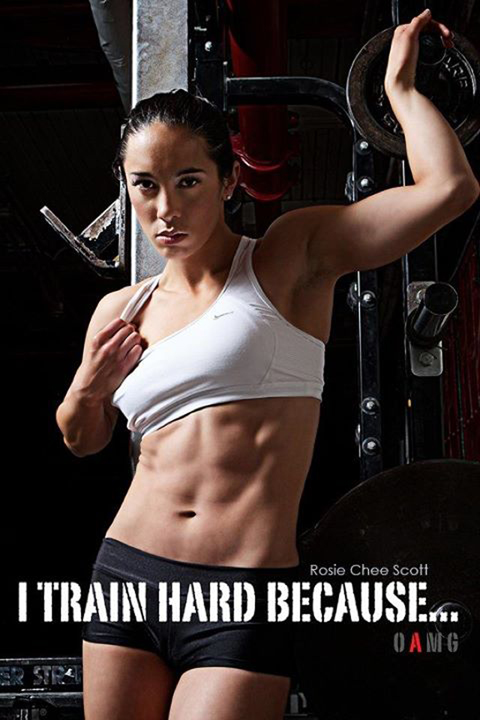 Lifetime Fitness Ambassador, Rosie "The Female Terminator" Chee is an experienced athlete and multiple New Zealand track and road cycling Champion, qualified exercise physiologist and professional trainer, syndicated columnist for several fitness/lifestyle magazines, published fitness model and Iron Mulisha Spokesmodel.
She wants to inspire and motivate others, educating and empowering them to make positive changes that improve their quality of life. To find out more about Rosie, see: http://www.directlyfitness.com/2012/female-terminator-fitness-expert-rosie-chee-interview/. To contact Rosie, visit: http://www.rosiesmusclerevolution.com/contact.htm.
Jeremy Loenneke

Jeremy Paul Loenneke is a graduate student in Nutrition and Exercise Science at Southeast Missouri State University in the Department of Health, Human Performance, and Recreation. His area of research and expertise lies in skeletal muscle hypertrophy with a focus on blood flow restriction. He is currently doing research on blood flow restriction and how it could be used for positive muscle adapatation.
Linda Cusmano
I've been Personal Training since 1994 and have a strong knowledge base in areas of human kinetics, physiology, kinesiology, and biomechanics. I have an extensive media list having written for several popular fitness and health magazines as well as appearing on various talk and news shows. Specializing in strength and weight training, I've worked with a diverse group of individuals and am certified as an Elite Personal Trainer with ACE and BCRPA and with ACSM as a Health and Fitness Specialist meaning I can work with health risk clients. I now uses my fitness to aid in managing another facet of my health and helping others with like issues while still keeping up my competitive career! "If we work with our body, we can achieve anything!"
Melih F. Cologlu, ACPT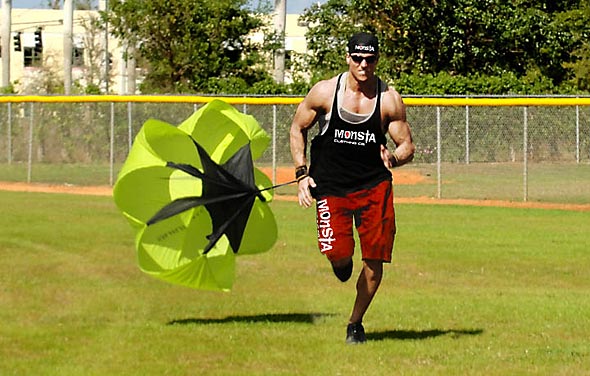 I have been involved in sports from a young age and competed in NCAA Division 1 level swimming and water polo in college.  After college I met my beautiful wife Ashley and we started our personal training business.  After several years of creating a great clientele I decided to change my physique from a healthy and fit physique to a more muscular but yet still mainstream fitness model look.  I have gotten into the modeling and competing aspect of fitness and found out very quickly how much more each meal and training session mattered. Knowing and being able to relate to all different levels of clients and custom creating training and nutrition programs is what I do best and keep my clients inspired to allow them to reach their ultimate physiques is my passion!
 Laura London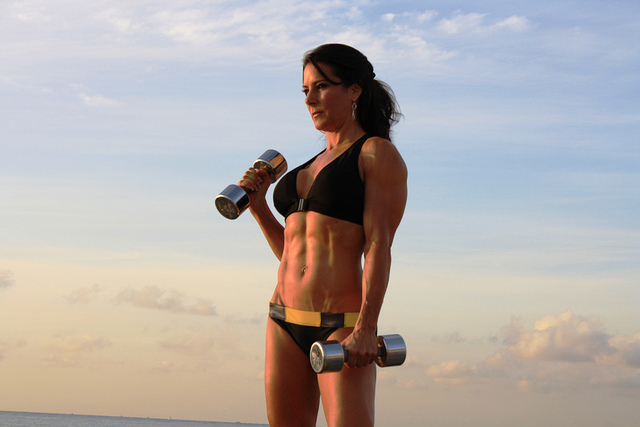 I have been having the most amazing life since my transformation. I am now at 45 a nationally ranked figure competitor, fitness model, nationally certified personal trainer, writer and holistic health & wellness coach. I never dreamed I could look like this in my 40′s and do the things I am doing now. My mission and passion now are to help other women and mom's learn and grow to be best they can be at any age!
Lyle Mcdonald
Lyle McDonald is the author of the Ketogenic Diet as well as the Rapid Fat Loss Handbook and the Guide to Flexible Dieting. He has been interested in all aspects of human performance physiology since becoming involved in competitive sports as a teenager. Pursuing a degree in Physiological Sciences from UCLA, he has devoted nearly 20 years of his life to studying human physiology and the science, art and practice of human performance, muscle gain, fat loss and body recomposition.
Raechelle Chase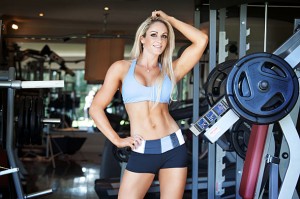 My back ground is in Modelling, I did my first fashion show when I was just 5yrs old and continued right through! These days I prefer the challenge that comes with being in shape for Fitness Modeling.  I am the Fitness Director of 'Fitness Life Magazine', an International Fitness & Cover Model and TV Presenter. I'm also thrilled to be a sponsored athlete for Sketchers, Nutrigenix, Xtreme Nutrition, Lonsdale Clothing and Body Ripped Sports Nutrition in Australia.
Regie Simmons
Regie is a writer and working professional in the pharmaceutical / biotechnology industry in Fort Lauderdale, FL. As a life-long athlete he currently competes in the Men's Physique division of the NPC. Regie holds an undergrad degree in Journalism and an MBA in pharmaceutical marketing.
Chelle Stafford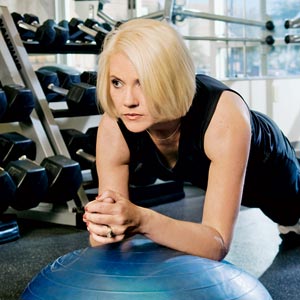 Hi! I'm Chelle. Through Clean Eating and Exercise, I changed my life! I'm a real person, with a real life, I have a family, full-time job, friends, and a passion for food & fitness. I've lost 80+ lbs, and kept them off for 3 years. August 2011 was my 1st Figure Competition (from fat to stage, I lost 90+ lbs!). Follow me as I Eat Clean and Train Hard!
Shannon Clark
I'm 5'6″, 120 pounds and hold a degree in Exercise Science from the University of Alberta. I've been working in this field for the last 8 years, formerly focusing mostly on working with figure skaters and competitive athletes, however I am now shifting my focus towards those who are looking to gain muscle and lose body fat.
She can be contacted at ShannonC_77@yahoo.ca.
Tom Venuto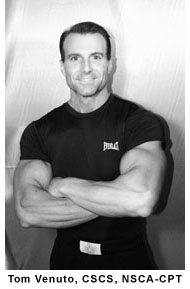 Since 1989, Tom Venuto has been involved in the fitness industry as a personal trainer, success coach, nutrition consultant, health club manager, publisher and freelance writer. Tom has written hundreds of articles and has been featured in IRONMAN magazine, Natural Bodybuilding, Muscular Development, Muscle-Zine, Olympian's News (in Italian), Exercise for Men, Men's Fitness, Men's Exercise, Oprah Magazine and The Wall Street Journal.
  William Sucik
The following two tabs change content below.
Directlyfitness Team
Directlyfitness.com is dedicated to bringing you the most informative and up to date information to help you reach your fitness, health, and physique goals. Also visit our
store
for great deals on popular supplements!
Latest posts by Directlyfitness Team (see all)