NPC Bikini Model Competitor Justine Moore Talks With Directlyfitness.com

1. How did you get started with bodybuilding, modeling, and fitness?
In high school and college I struggled to maintain my weight, trying all kinds of fad diets, quick fixes, and unhealthy strategies. I had this image of what I wanted my body to look like, but had no clue how to get it. I sort of stumbled into the world of fitness when I began working the front desk at a local gym. I started learning about strength training and nutrition from trainers at the gym. I began weight lifting regularly and treating my body right with a balanced, clean diet and before long, the results started to come!
At the age of 21 I got certified as a personal trainer. As I started training clients I immediately felt it was a passion of mine to help others improve their self esteem and quality of life through health and fitness. I wanted to take my own fitness level a step further so I trained for 6 months to compete in my first figure competition. I loved everything about competing and one show quickly turned into a second, and so on.
Around the time of my first show I set up a photo shoot with a local photographer to capture my body in contest shape. Once I got the photos back I started posting them on my social networking sites and was surprised to get so much positive feedback and attention from the photos.
Photographers started contacting me to set up shoots and that's when it first hit me that I could actually make a successful career out of doing what I love most!
2. What is the number one thing that has kept you motivated?
I often remind myself WHY I live a fit lifestyle: because I am so much happier and more successful in all areas of my life when I look and feel my best. Giving into food cravings only lasts a few minutes… but feeling confident and happy with your body lasts 24/7. I love the saying "Nothing tastes as good as being fit feels!"
3. What is your training routine like?
I lift weights 5 days a week and do cardio 5-6 days a week. Sunday is always my rest day. My lifting sessions are fast-paced and intense. I do supersets and tri-sets to keep moving and keep my heart rate up, so that way I burn the maximum amount of fat and calories during my strength training.
4. What is your philosophy on nutrition?
Treat your body right and it will pay off! Eat a clean diet filled with nutritious, whole food sources. Get a proper balance of all the food groups- proteins, carbs and fats.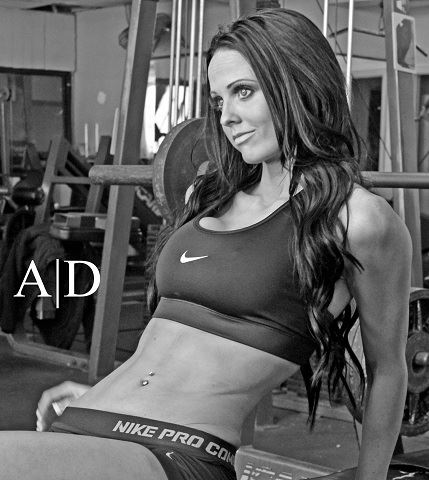 Our body has a specific purpose for each of these groups and eliminating any of them might produce short term results, but will ultimately keep your body from functioning at optimal levels in the long run.
5. What's your diet like?
Typically I eat 6 meals a day, consisting of a balance of lean proteins, complex carbs and healthy fats. I eat a lot of egg whites, chicken, turkey, fish, and lean red meat for protein. For carbs I eat mostly sweet potatoes, brown rice, oatmeal and some fruits.
I get my healthy fat intake from olive oil and flax seed oil, as well as some from my protein sources like salmon and steak. I eat tons of vegetables through the day and drink at least a gallon of water every day.
6. Do you believe in cheat meals? Why or why not?
Absolutely. I never used to have cheat meals during contest prep until I started working with Shannon Dey and Rob Rosetti of Team Bombshell. Now I would never go back! A moderate weekly cheat meal boosts my energy for intense workouts and also keeps me sane while prepping for a show.
It allows me a reward after every week of difficult cardio and strength training and disciplined dieting. I used to feel so deprived when dieting for shows that after I finished competing I would eat everything in site for days… or weeks… causing my weight to skyrocket back to my starting point.
It was like starting from scratch every time I wanted to do a show! With cheat meals in my program I don't feel deprived, so when I finish I show I savor a few meals with family and friends, but I'm always happy to get back to eating clean and hitting the gym. I look and feel better having a moderate weekly cheat in my regimen.
7. How does your on and off season training and diet differ?
On season my diet is stricter and my cardio is longer, more frequent and more intense. Off season I focus on trying to add muscle so I eat more complex carbs, fruits, and red meat. I use heavier weight in the off season and take more rest days than I do during on season training.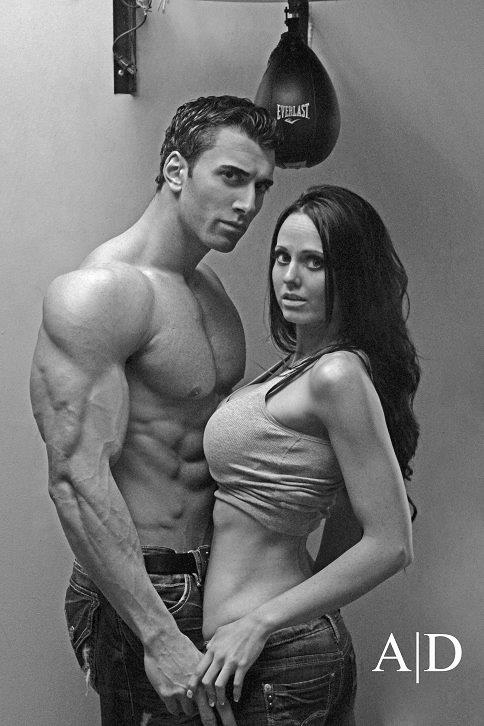 I'm also allowed a little bit more flexibility with cheat meals, which is always nice, especially since my off season falls over the holidays!
8. Which physical feature you are most proud of?
My lower body is the hardest for me to tone, so I would say my legs and glutes. I've worked very hard to build lean muscle and shed fat to redefine my lower body… and I'm very proud of the progress I've made!
9. What supplements do you use if any? If not, why not?
Year round I take a multi-vitamin, vitamin B and C, ZMA, fish oils, and whey protein isolate with glutamine post-workout for recovery. When I'm getting ready for a show I sometimes use a thermogenic to enhance fat burning. I also sometimes drink a pre-workout before lifting to give me extra energy… My favorite is Worldwide Xtreme Thermo Rush.
10. Favorite Bodybuilders/models/athletes?
IFBB Pro Yeshaira Robles and IFBB Pro Jaime Baird are my favorite Bikini Pros. IFBB Pro Bodybuilder Marcus Haley and WNBF Pro Bodybuilder Brenda Rahe are my favorite bodybuilders. They are all not only amazing athletes, but also incredible people who have motivated me and really made a positive impact on me.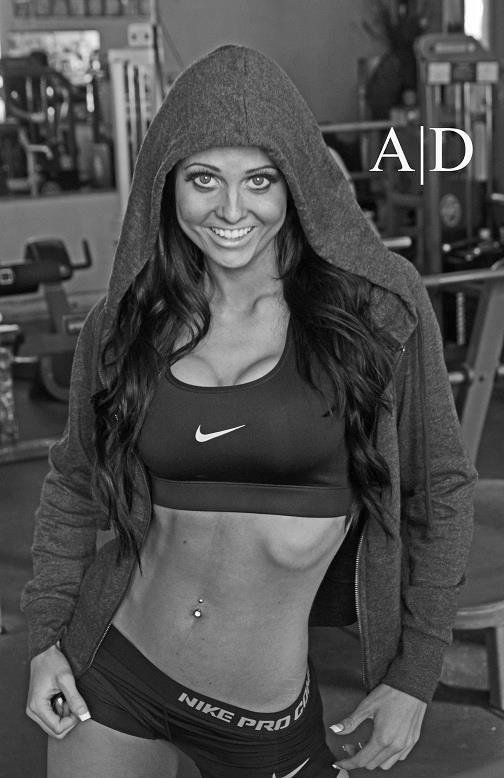 11. Who inspires you most?
I'm inspired by all the hard-working women in the fitness industry who balance their workouts and diets, careers, families and social lives- and do it all with a smile! Balance is what I strive for most in my life, and it gets hard at times. Looking up to these incredible women keeps me going and assures me it CAN be done!
12. Favorite Quote(s)?
"The dictionary is the only place that success comes before work. Hard work is the price we must pay for success. I think you can accomplish anything if you're willing to pay the price." ~Vince Lombardi
"Don't aim for success if you want it; just do what you love and believe in, and it will come naturally."
~David Frost
13. What do you believe to be your greatest weakness?
I'm the type of person who wants to say yes to everything and give it all 110%. Sometimes I take on too much at once and get run down and overly stressed out. Training and dieting for shows is very time consuming so its important to stay organized and take things one day at a time. Its also important to give yourself time to take a step back and relax once in a while… This is something I am working on!
14. Any last words to our readers?
If you want something badly enough you will find a way to get it. Believe in yourself and make your goals a priority. Getting an incredible body requires a lot of hard work and discipline… If it was easy then everyone would have one! Its important to stay patient and consistent with your training and if you keep pushing the results will come. And remember… the rewards ALWAYS outweigh all the hard work!
no images were found
Thank you to DirectlyFitness for featuring me as an athlete on the site!
Justine is a Certified Personal Trainer and a Certified Fitness Nutrition Specialist. She currently trains clients both in person in the Long Island area, as well as nationwide through Customized Online Fitness Programs. For rates/ package options, contact her through email at: Justine.Fitness@gmail.com
Justine's Facebook:
https://www.facebook.com/pages/Justine-Moore-NPC-Competitor-and-Fitness-Model/119306781478014?sk=app_208412272531040
Justine's Twitter:
https://twitter.com/#!/JustineKMoore
Directlyfitness Team
Directlyfitness.com is dedicated to bringing you the most informative and up to date information to help you reach your fitness, health, and physique goals. Also visit our
store
for great deals on popular supplements!
Latest posts by Directlyfitness Team (see all)