Fitness Model Sophie Guidolin Interviews with Directlyfitness.com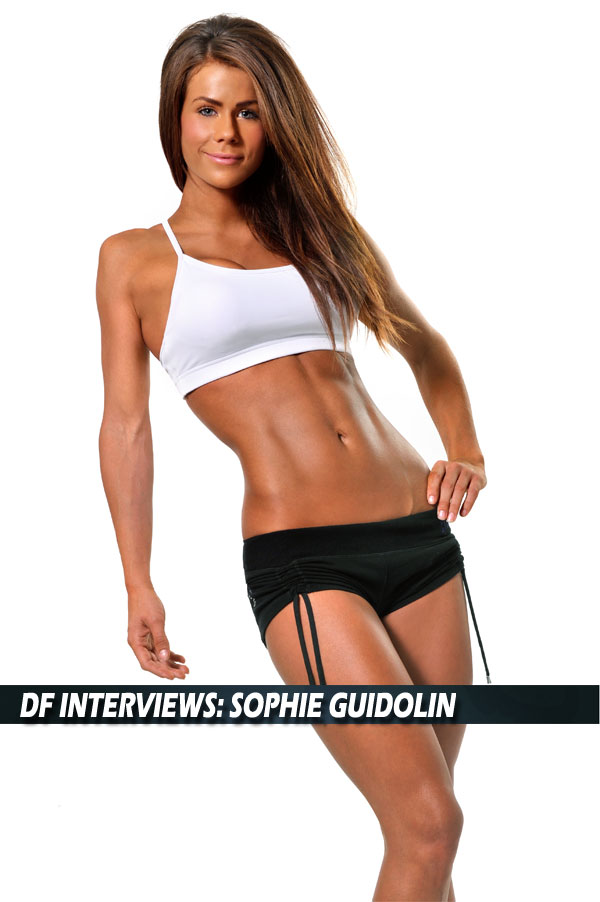 1. Tell us a little about how you got to your current success level.
With alot of hard work, determination and sacrifice! -I began training to clear my head and get some 'me' time. I have 2 children so for me i never had time to do something for myself. The more i trained, the results began to show and i become hooked. I found that as soon as i changed my diet the results were 100% better! I find that you can work out as much as you want, but if your diet isnt good then your body wont make it to that next 'step'
2. What do you think is the number one thing keeping you motivated?
Routine- never try and break that! I know that every morning i wake up and train, its not even a question anymore, its just what i do!
3. What is your training routine like?
Monday- Leg day- My most intense workout
Tuesday- Shoulders/Abs
Wednesday- Cardio
Thursday- Back day
Friday- Legs- isolated training.
Saturday- Whatever i havent trained for the week- bis/tris/abs/calves
Sunday- rest day with the family, usually a bike ride or walk involved!
4. What kind of cardio do you feel works best for you?
Find something you genuinely enjoy doing! I try and do 'fun' cardio- bike riding, hiking, snowboarding, walking etc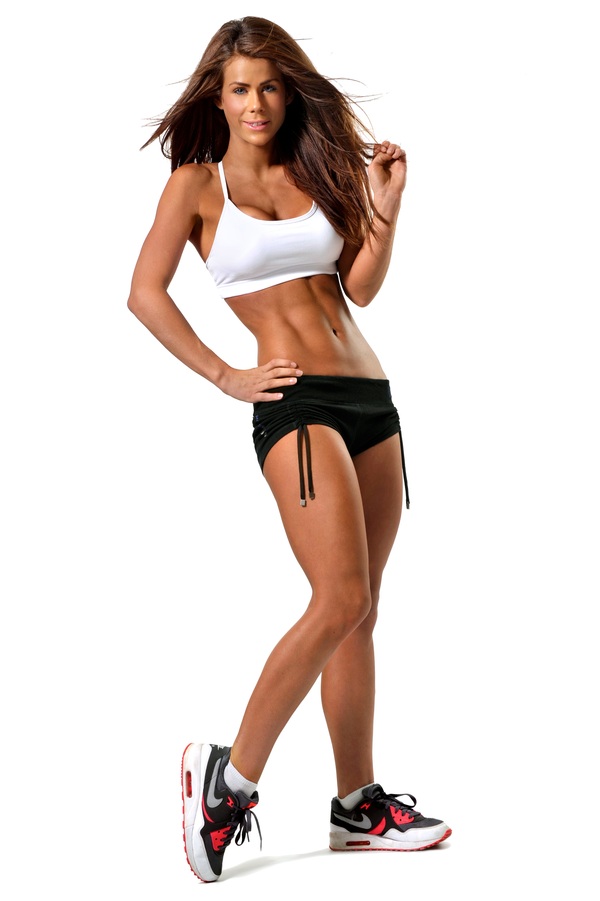 5. What do you think of free weight vs. machine training?
I prefer free weights, i feel more in control. Plus, i have the benefit of always training with my trainer, who helps me every step of the way!
6. How does your on and off season training and diet differ?
It doesnt change!
I dont believe in off and on season. I believe in everything in moderation!
7. What top 3 tips you can give to our readers regarding nutrition?
Smaller portions, more often, high protien/low carbs.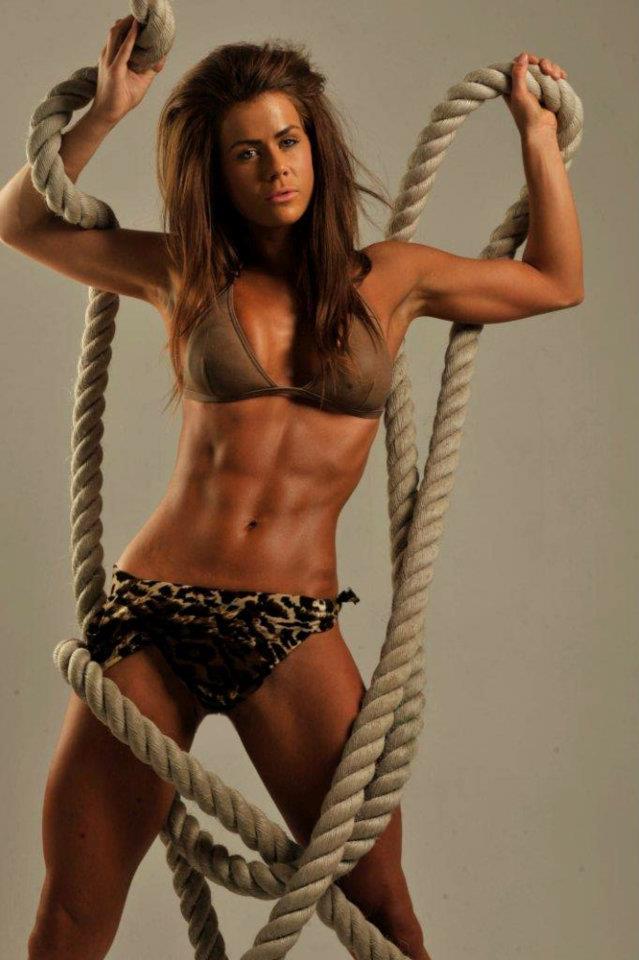 8. What's your diet like?
A daily example of my diet looks similar this:
Oats & protein shake breakfast
Boiled eggs & turkey mid morning
Coffee
Chicken with cous cous & veggies or quiona
Tuna with salad
Chicken/tuna/turkey with salad or greens
Yogurt with fruit
9. Do you believe in cheat meals? Why or why not?
I believe in listening to your body and being in tune with what your cravings mean. I think if you allow yourself a little bit of chocolate or whatever your craving that you are less likely to splurge on the wrong foods.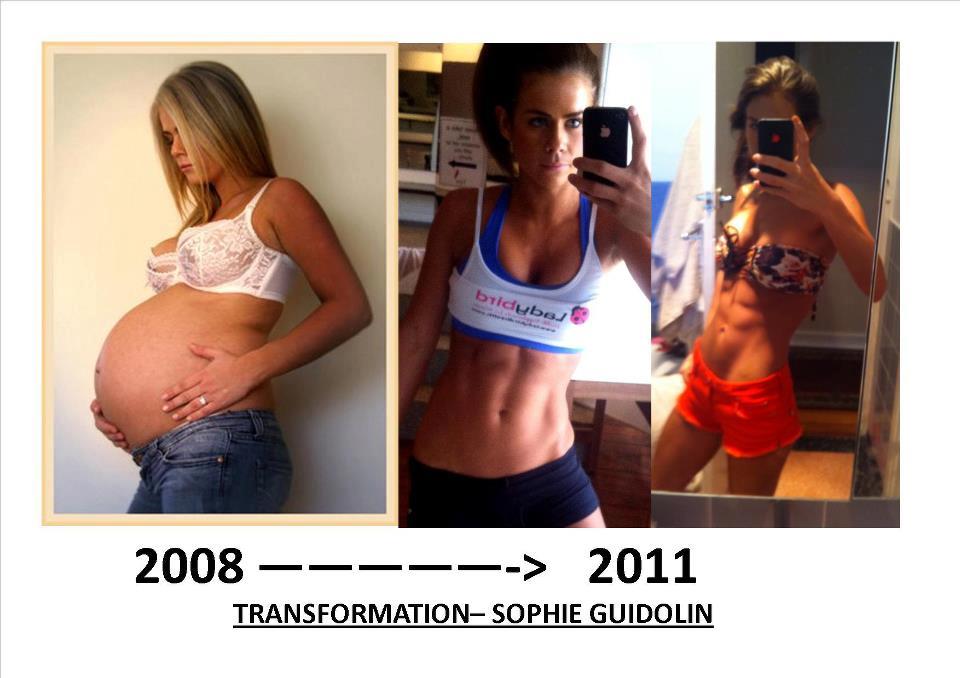 10. Which physical feature you are most proud of?
Probably my abs? Im still not 100% with my body yet, so im not really 'proud' of any one feature- give me a year!!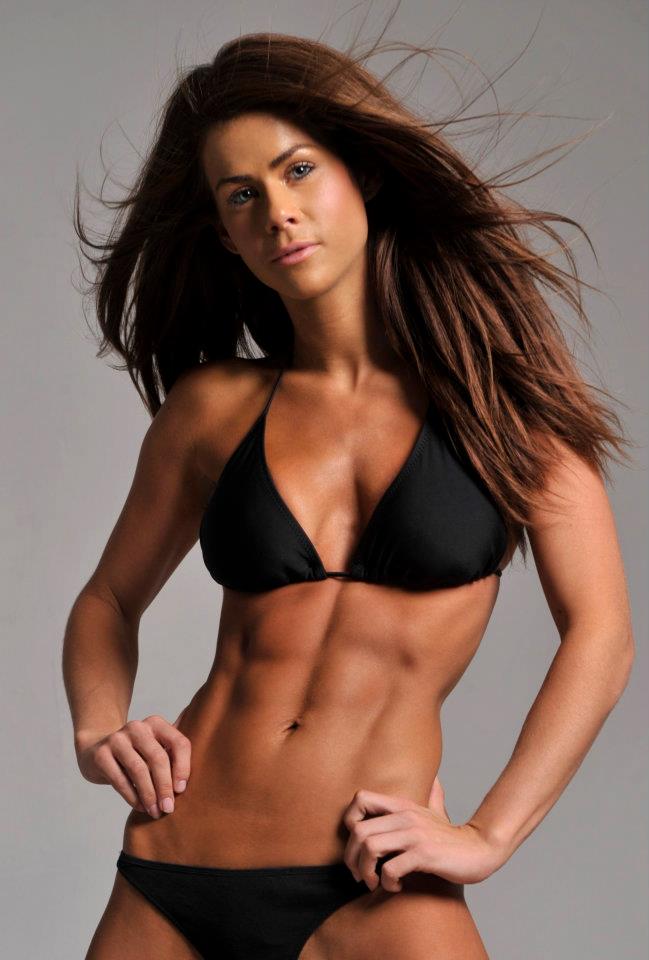 11. What supplements do you use if any? If not, why not?
I love the ladybird range! I use the redbak protein powders- in chocolate, i have found them to be the best tasting!
12. Favorite Bodybuilders, models, or athletes?
Larissa Reis!
13. Do you listen to music while you workout?
I listen to music which has an emotional connection to me- its mostly vocal trance which means something to me. Or my gantsa music for leg day! haha Eminem, 50 cent, lil wayne etc
14. Who inspires you most?
My mum. She has always instilled amazing qualities in me, she is always there when i need and always helps in the worst situations.
15. Do you have a favorite quote?
I have a few-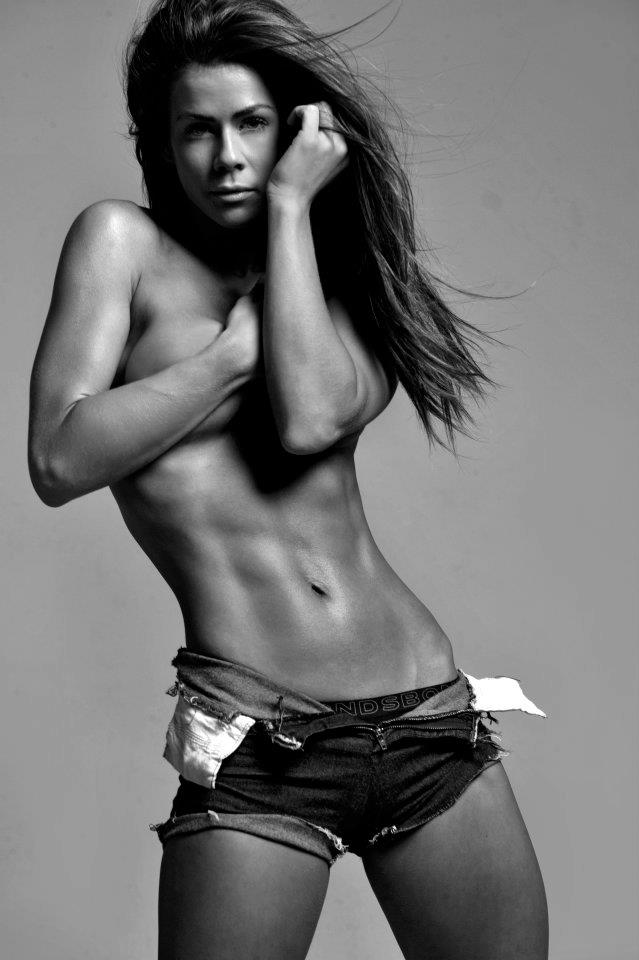 Live & Love for today Live all, trust few, do wrong to noone Do not dwell in the past, do not dream of the future, concentrate the mind on the present
16. What do you believe to be your greatest weakness?
Im a princess when i train! haha i need a bit of a cement to harden up!!
17. What last 3 tips would you give to our readers to reach their fitness goals?
Believe it. Achieve it. Live it!
Diet- It isnt a word of restriction, however a word you use to describe how you treat your body. Make sure your diet reflects self worth.
Routine- get it sorted, and dont break it! Eventually it will become as routine as brushing your teeth before bed!
Margret's websites:
Facebook: Sophie Guidolin
Sponsors: ladybird & Redbak
Directlyfitness Team
Directlyfitness.com is dedicated to bringing you the most informative and up to date information to help you reach your fitness, health, and physique goals. Also visit our
store
for great deals on popular supplements!
Latest posts by Directlyfitness Team (see all)