7 Signs You Are Already Overtraining (And What To Do About It)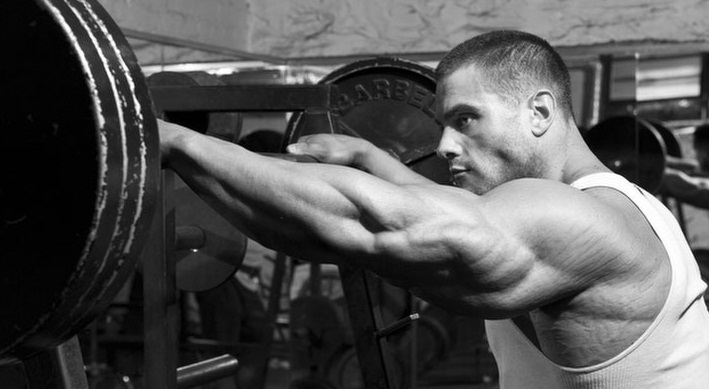 Photo credit | Brian Moss
Over-training has long been a topic of much discussion due to its stealthy nature and catastrophic effects on performance. Often times people are ignorant or oblivious to the fact that they are indeed overtraining past their own capabilities.
This compiled list of signs that you are currently overtraining was meant to provide people the opportunity to act now before its too late!
Some Nasty Over training Side Effects
Just a few of the side effects of overtraining:
Lack of ability to concentrate.
Diminished powers of endurance, strength, speed.
Increase in recovery time.
Reduced quality of sleep.
Abnormal increases of sleep.
Constantly sore muscles with poor recovery
Lack of libido.
Lack of overall energy.
Over sensitivity to criticism, or increasing indolence, poor incentive, dullness, hallucination, anxiety, depression, melancholy, insecurity
Increased irritability, obstinacy, tendency to hysteria, grumbling, defiance, increased quarrelsomeness, avoidance of contact with coach and colleagues
7 Signs and Symptoms That You Are Already Over-training
1. You repetitively fail to meet your previous feats.
If you are constantly finding that you cannot lift what you used to than there is something wrong. Not only are you not making new goals, but failing to hold your ground, and actually losing strength, endurance, etc.
Keep in mind that just because you fail to lift the same amount once or twice does not necessarily mean your overtraining. Sleep, eating habits, stress, and many other factors can greatly affect your workout results as well.
If you notice that you cannot perform the same feats repeatedly–than maybe it's time to address your overtraining issues.
2. You are consistanly tired even when you sleep over 8 hours.
This is just your body's way of telling you that your over-doing it! If your muscles are constantly bombarded with a stress it can do one of two things: respond by improving or by shutting down. Often times you will see improvement at first but then you over train and your body cannot keep up with your brutal workouts.
This overtraining in turn leads to more sleep as your body uses your sleeping time to recover. If you find that you can never get enough sleep–try backing off the exercise a bit and see if that helps.
3. Your feeling dehydrated or weak.
As your body begins to subjected to impossible demands, it will start to lose fuel. This fuel can come from water or other important minerals and vitamins. You might notice an increase in thirst that constantly hits you or an overall "weak" feeling that does not go away.
4. You have no "recovery days".
If you are hitting the gym hard everyday with no time for your body to rest it would only make sense you couldn't keep that going, right? Well most people will see that they are initially getting results and push it even harder in hopes of bigger gains. This often leads to more workouts with little or no recovery days and sometimes to two workouts a day!
5. You care little about your social life.
At this point you are either a professional who makes a living off of bodybuilding, athlete, etc., or you care little about anyone else and only about results. Just because someone takes time to spend with family, friends, or significant others, does not mean they are not driven or dedicated.
These are the people with a healthy balanced life and often less stress which prevents over-training from taking over. If you find that you would consistently rather workout than any social or family event; you might be over doing it.
6. Muscle, ligament, or bone aches and pains.
An obvious one but sometimes people will push through the pain anyways. Your body got hurt for a reason and as such needs time to relax. If you are starting to get pain the wrist or ankles, for example, try working out another part of the body and let that heal a bit. You will thank yourself in the future from a nasty chronic injury that could last a lifetime.
If you happen to feel a general or overall feeling of aches and pains you definitely need to take some recovery days and improve your sleeping habits. When you start to feel those nagging aches throughout your body, you know its bad.
7. You are starting to feel sick more often.
If you notice that you have had a cold, even a minor one, for the past week or so you might be overtraining. The body is so focused on fixing what your break down in your daily workouts that it is taking longer to get rid of that nasty bug you acquired.
Make sure you are taking a multi-vitamin, get some sleep, and take a few days off if you notice you are starting to feel ill! You will gain much more if you focus on getting better first.
In Conclusion: Tips To Prevent/Stop Overtraining
Here is a quick list of tips to help stop you from falling further to over-training and/or prevent it from ever happening:
Get plenty of sleep: at least 8 hours is needed for dedicated athletes and lifters, usually more like 9-10hrs.
Take a multivitamin daily.
Don't train to failure every workout.
If you are feeling sick/weak, take a day off. Save your energy for tomorrow rather than waste today's workout.
Realize your limits. Everyone's got them so don't feel ashamed to acknowledge yours.
Take 1-3 days off a week for recovery.
Change modes of exercise. For example do weight lifting one day and cardio the next.
Drink at least 8 glasses of water daily! More may be needed if you exercise at high intensities.
Eat enough calories. Without a surplus of calories your body will begin to breakdown.
Schedule social time. If you make plans it will be harder to break them and a good way to assure yourself are not "over-dedicated".
Author:
Author: Alex Borja B.S., SPT, HFS
Directlyfitness Team
Directlyfitness.com is dedicated to bringing you the most informative and up to date information to help you reach your fitness, health, and physique goals. Also visit our
store
for great deals on popular supplements!
Latest posts by Directlyfitness Team (see all)
One Response to "7 Signs You Are Already Overtraining (And What To Do About It)"